Replacement of Process Gas line Hydrogen plant
The Badger Company has successfully completed the engineering of a project for the replacement of a high temperature process gas pipe system at a Hydrogen production facility.
Hydrogen is one of the green solutions for energy transition.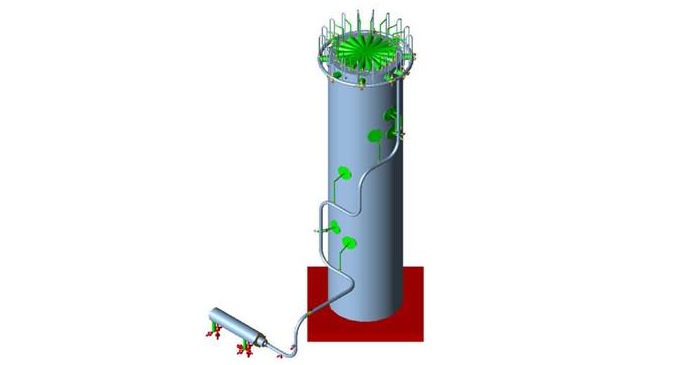 Picture from CADWorx Professional 3D model
The challenge of this project was to keep the configuration of the pipe and the loads on existing structures and equipment the same. Due to technological reasons, process conditions are changed and design temperature is increased from 810 °C to 871 °C which has an impact on the stress of the pipeline.
Due to our design, we eliminated the need for a technical expertise of the existing reactor and possible extra constructive modifications.
We used STAAD.Pro as structural calculation software and CAESAR II for pipe stress calculations. Pipeline, pipe supports and structural beams are designed in 3D design software CADWorx Plant.
2020-11-23 - The Badger Company